Enjoy Relief at Heathcote Chiropractic Clinic
Warwick Chiropractor Helps You Get Well and Stay Well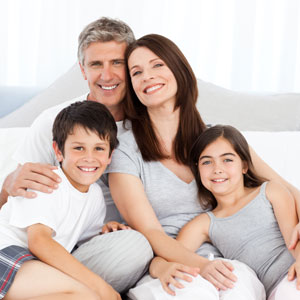 Heathcote Chiropractic Clinic's focus is to help you get better as quickly as possible through gentle and effective care. Warwick chiropractor Craig Scott-Dawkins has created a welcoming, family-friendly practice you can visit with confidence, knowing you're in great hands. We'll do our best to ensure you're relaxed as you're cared for.
Gentle, Effective Pain Relief
Helping you to achieve your health goals through exceptional chiropractic care as quickly, safely and comfortably as possible is our goal. The Activator Method® Chiropractic Technique is utilized. This involves very gentle and precise treatment (adjustments) using the Activator® instrument. As a result, improved spinal function may be achieved.
Our practitioners have received extensive training and certification at an advanced proficiency level and Craig Scott-Dawkins helped teach this technique to hundreds of other chiropractors over the past 7 years in the UK and Europe. You will experience one of the most scientifically researched techniques in chiropractic today and discover its benefits for you and your family.
A Modern Medical Centre
Located within the modern Warwick Gates Family Health Centre, Heathcote Chiropractic Clinic is equipped to provide patients with exceptional care and customer services. The practice features a private waiting area, free on-site parking with parking for the disabled and the provision of a lift. The latest technology is utilised in the diagnosis and management of your condition.
Are you in pain? Don't suffer any longer! Let our team help you. We enjoy helping patients
of all ages discover relief, naturally! 01926 889558